The Bank That Truly Pays You
Our investment products and savings plans help everyday people build and preserve wealth effortlessly.
Licensed by the Central Bank Of Nigeria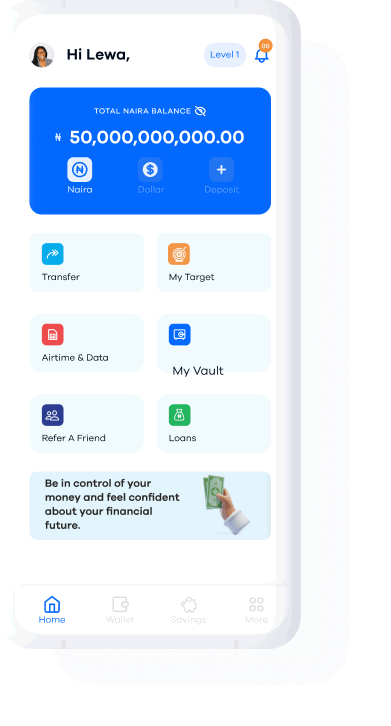 Welcome To Vale
Since we launched we have helped people from all walks of life grow and achieve their personal financial goals.
With Vale You Have Numerous Benefits
Smart and reliable security to protect your fund
Vale is secured by 256 bits SSL security encryption to ensure that your information is safe and completely protected from fraud. Also, our payment processors are PCIDSS compliant to ensure optimum security of your data electronically.
Save smarter and earn huge returns without stress
Savings could be difficult, but Vale makes it easy. You do not have to worry about how to save. We provide you with numerous savings plans customized to your lifestyle while offering irresistible returns.
Getting a loan has always been very easy with Vale
It is no longer necessary to liquidate your savings or investments when you get cash trapped. Vale offers flexible and easy-to-repay overdraft loans on your account.
Pay your bills and manage your expenses from Vale
Vale makes it easy for you to pay your utilities, buy airtime, mobile data, pay-tv subscription while still tracking your expenses.
Make smart investment decisions on the go and put your money to work.
Vale provides you with a Robo-Advisor that helps you invest well, save smart, and achieve your goals using Machine Learning (ML) analysis of the market trends. These investments guarantee good returns for you in growing your money.
Meet Vale Products Tailored for you
My Target
Save towards targets and earn up to 9% interest per annum within a defined period of time. Target savings can be done one-off or on a daily, weekly, monthly, or quarterly basis, in line with your unique individual or business goals.
My Vault
Invest and earn up to 16% interest per annum, depending on your investment amount. With our vault plan, you can earn interest upfront. This plan allows you to lock your money in and grow it. You can either choose to reinvest the investment or liquidate it at the end of the set date (tenor).
Note: Your investment cannot be terminated before maturity as you have received your interest upfront.
As Featured In
A Creative Team
A peep into our team, a superb product starts with a functional team. We are continuously collaborating together to deliver the experience you deserve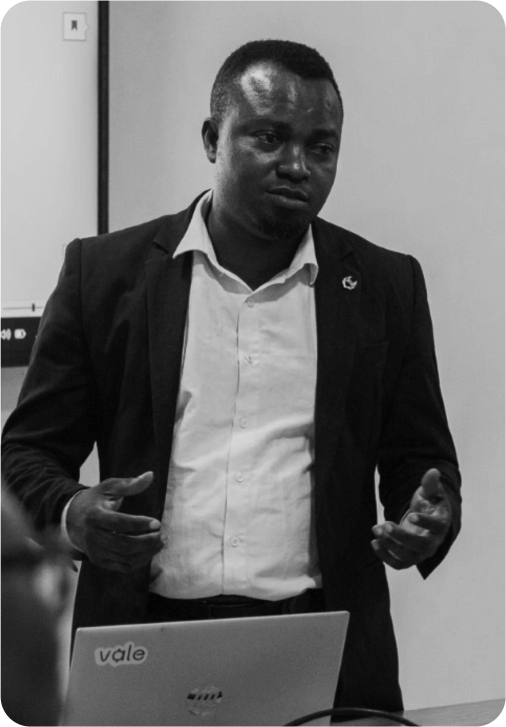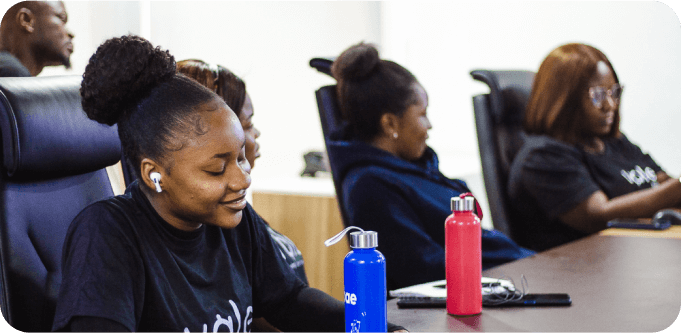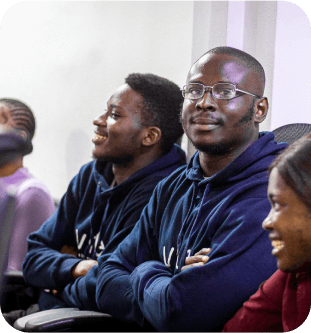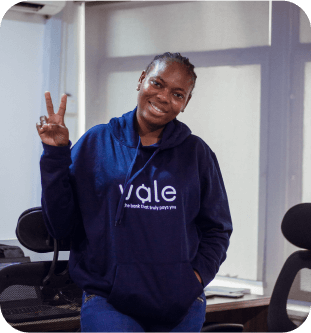 Our users are in love with us
Since launch we have helped people from all works of life grow and achieve their personal financial goals.
Vale is awesome! It's secure, safe and smart when it comes to handling your finances. I love this app and recommend it to my friends and anyone who cares to manage and grow their finances with the much needed confidence and discipline it requires. Keep up the good work!
Moses Ekeruo
This app is more than great, especially their customer service that respond fast and at last solving someone's problem, I recommended it. It's awesome.
Chukwudire Nwajiaku
Good and reliable. I make complaint here like 30 minutes ago and it has been rectified. Good customer service.
Ayano Aanuoluwapo
Refer friends and earn money
When you refer a friend, you get N500 after the person you refer completes the registration process and makes a minimum deposit of N1000.
How does it work?
Step One
Login to your Vale account
Click on "More" icon at the bottom right of your screen, then click on "Referral".
Copy your referral link and share it with family and friends!
Step Two
Get your referred user to complete KYC, and
Fund wallet with a minimum of N1,000.
Step Three
As soon as requirements are met, your wallet will be credited with 500 Naira!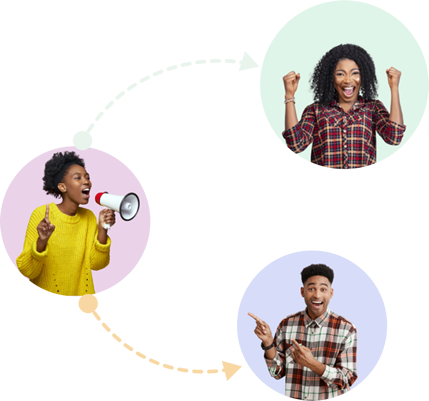 Join Vale Today
And start your journey to financial freedom